Last year 18 Canadians embarked on a cultural trip to South Africa. They wanted to
see, to feel, to get an Earthy taste of things South African. The tour leader and guide
was Ramie of "Integrity Tours" with input from the Toronto based Consul-General of South Africa.
 Being native to that part of the continent, the group had height expectations that their guide
 would know just the right thing to do and places to see.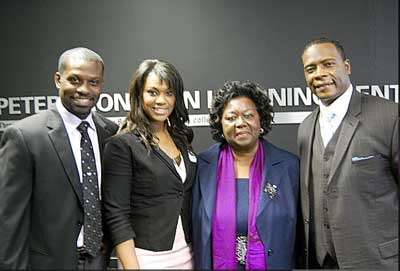 The flight departed Toronto and the air was filled with high expectations. Everyone was excited
about seeing the real land and its people, not the magazine or Television image but the real thing.
The plan was to visit Johannesburg, Pretoria, Durban then on to Capetown.
Not straying from the mission, the group felt a need to also be momentary tourist and once on the
ground they visited museums,historical venues ,markets,safaris, cultural centers, wineries and vineyards.
The wide span of activities revealed the cultural diversity of the country and its people as
 the travelers moved from city to city.
 
The touristy stuff was great but it was the invitation to the homes of the local people for barbeque's,
parties,receptions and get-together's that gave the understanding of their lives under the apartheid
regime and the contrast with the South Africa of today. Real connections and friendships were made.
The group came away with friends who will continue to be part of their lives.
As an example,we worshiped one Sunday morning at a church ,recommended by our local guide; It was  amazing.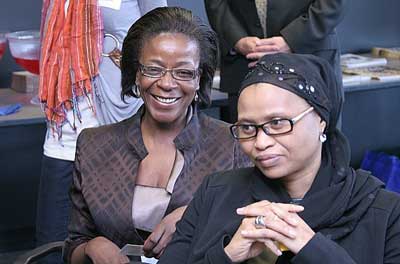 The warmth of the welcome,the friendliness of the congregation and the determination of all in this
 poorest of neighborhoods to keep their community safe and to have programs for their youth.
At the Church a hole could be seen in the ceiling above the altar and a pan positioned to catch the
 water when it rains. There was a makeshift space where they are trying against the odds to have
 programs for the youth. Back on the bus the group decided to raise some money when they get back to
Canada to help this Church. 
Once back in Tyrant the group did a fundraiser and raised $4000.00 which was sent to the Church in
South Africa. hopefully the funds will help the Church and the community that it serves.
The visit to South Africa was enjoyable, informative and inspiring.
See also: